Sometimes mistakes happen when shopping for spray paint. If you bought some paint from big retail stores like Home Depot, you might be compelled to return it for different reasons.
For instance, you may have bought excess paint or a different shade from what you needed. You might even be dissatisfied with the color and quality of the paint.
Whatever the reasons, can you return spray paint to Home Depot? Yes, it's possible to return spray paint to Home Depot store, but your request has to align with Home Depot paint return policy.
In this pro guide, we will tackle the question of returning spray paint to Home Depot, Home Depot's refund policy, and what types of paint are returnable. 
Can You Return Paint to Home Depot?
Yes. Home Depot has a flexible paint return policy that allows customers to return paint they don't need. The paint should be in the same condition you bought it, with the contents and quality intact. You should also present your receipt when returning the paint. All paint returns should be completed within 30 days from the date of purchase.
Under What Circumstances Can You Return Paint to Home Depot?
You can return paint to Home Depot under different circumstances. For example, paint damaged at the store or during delivery can be returned.
You can also return defective paint cans to Home Depot. Home Depot takes full responsibility and will offer a replacement as long as the damage or defect was not your mistake.
In addition, if you don't like the color or shade of your paint upon opening it, you can return it to the store and request a replacement. All returns should be done within 30 days according to Home Depot's refund policy, and failure to which your return will be declined.
What Types of Paints Can You Return To Home Depot?
While Home Depot's refund policy states that you can return spray paint within 30 days if you cannot use it, you can only return specific paints, not just any paint. For example, Home Depot's paint brands like PPG, Behr, Glidden, and Rust-Oleum are prioritized more.
Otherwise, Home Depot accepts returns of all types of spray paints as well as interior and exterior paints. It's also possible to return unopened white paint that hasn't been used after purchase.
If you bought tinted paint but were dissatisfied, you can return it within the stipulated time frame. Home Depot will rectify the mistake or give you another comparable paint can. The same applies to chalk paint, but remember that a receipt is mandatory for processing returns.
Sometimes, the decision to accept a return may rest on the store manager. They reserve the right to decline a request if it doesn't meet the company's refund policy threshold.
If you opened the paint and used some before deciding you don't like it, the manager will determine how much paint was used to inform their decision.
What Is the Home Depot Paint Return Policy?
Through their Paint Satisfaction Guarantee, the Home Depot refund policy focuses on providing high-quality paint products that give customers value for money. 
However, in cases where there's discontent with a particular product, customers are free to take their complaints to the store with proof of purchase, and the company will correct the mistake.
For example, complaints regarding paint color are addressed by offering a replacement. Home Depot would offer replacements that meet your needs if yours were a blended paint, untinted lacquer, or generally unopened paint.
However, if the color issue was due to your mistake, like not preparing your substrate to achieve the desired color finish, Home Depot will not accept your request for a replacement.
Similarly, the company doesn't accept returns for custom order paints, color samples, oops paints, or liquid stains.
Home Depot cannot resell used paint once it's opened and its contents are tampered with. The company will most likely have to dispose of such paint.
Since spray paint is a hazardous waste, government regulations for disposal are quite strict. Home Depot will need to observe proper disposal procedures in line with the law. Since this process is costly, Home Depot strives to avoid such returns as much as possible.
It's advisable to avoid using paint you intend to return to Home Depot; otherwise, if it's declined, it will be your responsibility to dispose of it. For a successful return, ensure the paint stays in the same condition you bought and return it no later than 30 days after purchase.
However, if you purchased paint products using either Home Depot Consumer Credit Card or Home Depot Commercial Revolving Charge, you have as long as 24 months to return them. The same applies to purchases made through Home Depot Commercial Account. Such options attract full refunds or exchanges.
Can You Return Unopened Paint to Home Depot?
Yes. Unopened paints are the best paints to return to Home Depot. Suppose you realize the color or shade of the paint will not work on your project or doesn't meet your needs.
Or you bought excess paint, and some remained unopened. In that case, you can easily return them to Home Depot.
Ensure you have proof of purchase, such as a receipt or invoice, if you want your return to be processed faster. Most importantly, ensure you return the paint no later after 30 days after purchasing it.
Can You Return Opened Paint to Home Depot?
Yes. So long as the opened can of paint hasn't passed the 30 days, it's returnable to Home Depot. As one of the leading retailers for various products, Home Depot stocks different paint brands in various colors and shades.
The company will correct the shade to your desired color or provide an exchange with something close to what you need. Note that opened paint doesn't translate to used paint. Home Depot doesn't accept open paint that's been used.
Can You Return Tinted Paint To Home Depot?
Returning tinted paint to Home Depot is possible but under specific reasons. If you bought tinted paint but, after trying it on your project, realized it's not the correct shade, the store will try to fix the color to the desired shade.
However, Home Depot cannot resell tinted paint that has been opened, so there isn't much they can do other than correct the color shade.
But if the store delivered the wrong type of paint, you can get a full refund. Note that this exception only applies to mistakes committed by the store, such as delivering matte tinted paint when you ordered gloss.
Can You Return Spray Paint to Home Depot?
Unopened and unused spray paint can be returned to Home Depot with a receipt. You cannot return spray paint if you can't meet the above requirements. Home Depot cannot resell used spray paint; therefore, you cannot receive a refund even if the paint isn't damaged.
Again, you cannot return spray paint to Home Depot if you wish to replace your spray paint color shades. Spray paint colors are typically standardized, so no adjustments can be made for color-related complaints.
Can You Return Mixed Paint to Home depot?
If you ordered mixed paint and an error occurred such that it was improperly mixed, Home Depot will be more than willing to accept a return and fix the problem. If the paint were mixed to an undesirable quality, they would provide a more satisfactory order.
Otherwise, if there's nothing wrong with the paint and you wish to switch to a new color, you'll have to engage the store manager and negotiate an exchange. The manager will choose to honor your request if you make the return within the 30-day window.
Can You Return Custom Paint to Home Depot?
No. Custom paint cannot be returned to Home Depot or any other retail store. If a customer orders custom paint and later decides they don't want it, it's against the company's paint return policy to accept such paint.
Custom paint is typically mixed at the mixing counter according to customer preferences and requirements. Once mixed, the paint cannot be resold to other customers because it's unique.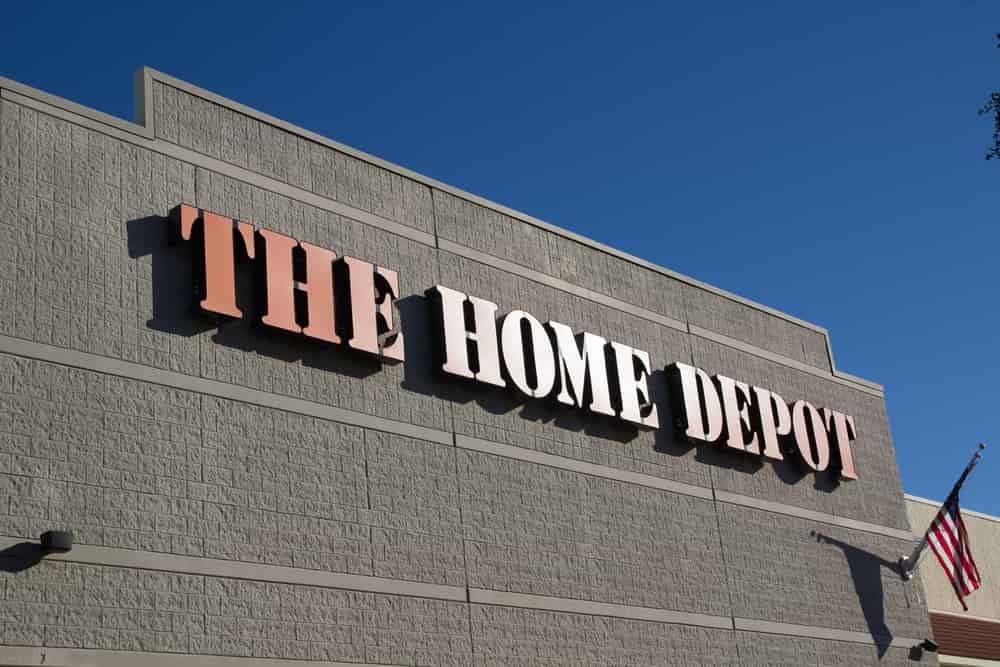 The least the store can do with such paint is sell it at a big discount which only attracts a loss, and even then, there's no guarantee it will be sold. Therefore Home Depot does not accept custom paint. You can donate or dispose of your premixed paint if you no longer need it. 
Can You Return Paint to Home Depot Without a Receipt?
You have little to no chance of obtaining a successful paint return at Home Depot without an original receipt. A receipt is a fundamental requirement for returns and is outlined in the store's refund policy, without which initiating a refund or exchange is impossible.
For Home Depot stores that allow a return of unused paint without a receipt, the most you'll receive is a store credit lower than the initial purchase price.
But if you want a better exchange, it's advisable to get your receipt reprinted by a Home Depot associate within the 30-day window. This option works best for purchases made through debit cards, credit cards, or Home Depot credit cards.
If you purchased the paint product through cash or Home Depot gift card, you can present your I.D. to the customer service desk, and they'll track your purchase history.
Can You Return Paint to Home Depot if You Bought Too Much?
Yes. It's possible to return surplus paint to Home Depot if you bought more than you need. Remember, the same rules for returns apply in this case. The time should be at most 30 days, the paint should be unused and unopened, and you must have a receipt.
If the paint is not damaged, you'll receive a store credit. However, Home Depot doesn't give cash refunds once purchases are made. Another better way to use excess paint is to donate to institutions like orphanages and charities instead of returning.
How Do You Return Paint to Home Depot?
If you wish to return unused paint that you don't need to Home Depot, there's an easy process you should follow:
Step 1: Get All the Requirements
The requirements here are the paint you want to return and your proof of purchase which can be an invoice or receipt. Ensure the paint is in good condition and meets the requirements as stated in the return policy.
Step 2: Visit the Customer Service Department
The customer service department handles Home Depot returns and complaints. The customer service desk is usually situated near the entrance. You must visit the store and present your case to an assistant.
Step 3: Place Your Request
Once you get to the customer care desk, explain to the assistant your problem and present the receipt or invoice as proof that you're within the required time window. After explaining your color concern, they'll determine if their Paint Satisfaction Guarantee covers the paint. You can ask for a refund or exchange if the product was yet to be opened.
Step 4: Obtain a Color Correction or Exchange
If it's an exchange, they'll refer you to the paint team to decide on the best alternative option. At the paint department, an attendant will adjust the color accordingly or perform a new paint mix to your preference. 
Once you get what you need, you must bring it to the customer service desk to finalize the transaction. Finally, if you cannot make it to the store in person, you can contact Home Depot customer service via their hotline number: (1-(800) 466-3337) and request assistance with your return.
How Long Does Home Depot Refund Take?
The time it takes for Home Depot to complete your return request depends on the method of purchase you used. If you bought the spray paint from the store, you'd get your refund processed within a shorter period.
You'll also obtain a store credit upon returning the product to the store. On the other hand, online transactions take much longer. Either way, you can expect your return to be processed within 3-14 business days.
Will Home Depot Give a Refund or Exchange Returned Paint?
Home Depot doesn't issue refunds for products returned after the initial purchase was completed. The best you can expect from the store is an exchange of your paint with a comparable alternative.
They'll do their best to offer something that meets your expectations, but they don't give cash refunds. This rule applies even if you return to paint the same day with the receipt intact. However, if you return the paint without a receipt, the store will offer a refund in the form of a store credit.
What Paint Items Cannot be Returned to Home Depot?
Before you consider if you can return spray paint to Home Depot, you should be aware of unreturnable products that the store does not accept. These products include:
Mixed paint: You can only return mixed paint to Home Depot if there's proof that the attendant wrongly mixed the paint when you made the order. And if the return is accepted, they'll make the necessary adjustments to meet your expectations. They don't offer cashback.

Custom and oops paints: These are unique paints that can't be resold to other customers. Home Depot does not accept such returns.

Paint brand: Home Depot is specific about which paint brands are returnable to their stores. The company has its primary paint brands which are given priority. They include PPG, Behr, Glidden, and Rust-Oleum. If you wish to return a different brand of paint other than the above, you can only return it to the specific store you bought it from, not just any Home Depot store.
Mark's Personal Experience Returning Paint to Home Depot
A few weeks ago, I had some wood projects around the home. I needed to give my porch a new facelift since the wooden furniture had seen better days and needed some polishing.
However, I soon discovered that two out of the three seats were badly worn out, and instead of adding a new gloss polish, I was better off making new ones.
Being the DIYer that I am, I finished making the new wooden seats in less than two weeks. Now comes the problem. I bought several aerosol cans of gloss and semi-gloss paint for the perfect finish. But halfway through the project, I realized that Home Depot had packed two cans of satin spray paint and seven other cans of black matte gloss paint.
Since my order was exclusively for gloss paint and the invoice indicated as much, I decided to return them. Once at the store, the problem was obvious: the paint cans being from the same brand had almost a similar color design hence the confusion.
The attendant had confused the White Rust-Oleum American Accents 2X Ultra Cover Gloss Spray Paint with the Clear Rust-Oleum American Accents 2X Ultra Cover Gloss Spray Paint. I couldn't blame them, the two cans looked nearly the same, except I wanted the former, not the latter.
I got a replacement, alright, since I had the original receipt and everything. But that little oversight took me a few hours as I had to visit the store personally.
FAQS: Can you Return Paint to Home Depot?
What is Home Depot's return policy on paint?
Customers are given a 30-day purchase window to make all return requests and receive an exchange. Custom paints, oops paints, used paints, and mixed paints cannot be accepted. All returns should have a receipt to validate purchases.
Can I return open paint items to Home Depot?
Opened paint items that have not been used or otherwise tampered with canot be returned to Home Depot. If it's a case of incorrect mixing of paint products, the store will readjust the product. You'll get a better replacement if the package is damaged at the store. Otherwise, if you opened and used some of the items, you can't return them.
Can you return old paint cans to Home Depot?
No. Home Depot is a retail company in the consumer service industry, not a recycling center. They don't recycle old paint cans and similar containers, so you can't take used paint cans to the store the same way they don't accept half-used paint. The best way to get rid of old paint cans is to dispose of them safely according to your local regulations for aerosol cans and similar hazardous wastes.
Can you return behr paint to Home depot?
Yes. Behr paint is one of the paint brands that are readily accepted at Home Depot stores. Ensure that it's not tampered with or damaged and that the receipt or invoice is intact. So long as you request to return the paint within a month from purchase, your Behr paint return will be accepted.
Final Thoughts: Returning Paint to Home Depot
Yes, you can return spray paint to Home Depot, although requirements are involved. We recommend you familiarize yourself with the company's paint return policy to determine if your case qualifies for a return.
The policy has a Paint Satisfaction Guarantee that ensures you get value for money but addresses all color concerns. Always remember that you have only 30 days to get the problem addressed by the store; otherwise, you won't get help once the time has elapsed.
Also, note what is or is not returnable to avoid frustrations or unnecessary trips to the store. You should also avoid using the paint you want to return to Home Depot, as that's an outright abuse of their refund policy and attracts automatic disqualification.
In this guide, we have covered everything you need to know about Home Depot paint returns to help you make better decisions. Finally, always keep track of all purchase receipts and invoices, as they're necessary for a return to go through.