As an avid spray painter and DIYer, you can conveniently order your paints and other painting materials from Walmart and similar stores like Lowe's, Home Depot, and Amazon.
But if you discover the paint isn't what you ordered or has some issues, can you return spray paint to Walmart? Must you have a receipt to return spray paint to Walmart? What is Walmart's refund policy requirements?
In this post, we will tackle the question of returning spray paint to Walmart with or without a receipt, Walmart's paint return policy, and the type of spray paint you can return to Walmart. 
Can You Return Spray Paint to Walmart?
Yes, it's possible to return spray paint to Walmart. You have up to 90 days from the date of purchase to return the unopened or opened paint and get a refund. However, there are other instances where Walmart wouldn't accept returned paint, such as if you have mixed the paint with a different formula. It's best to familiarize yourself with the company's paint return policy before you return the product.
What Paint Can You Return to Walmart?
Walmart is known to offer its clients the best personalized customer service, allowing them to return products they can't use with or without a receipt.
You can return paint products even after opening. However, the products must not be tampered with. To mean you can return the paint if you only opened the can but didn't damage it or the original packaging.
Examples of paint you can return to Walmart include:
Primer
Chalk Paint
Interior paints
Exterior paints
Gloss paint
Oil-based paint
Note that you have up to 90 days from the date of purchase to be eligible to return the product and obtain a refund.
According to Walmart's return policy, if you opened the paint and used some of it, the product wouldn't be accepted, and a refund wouldn't be issued.
This aligns with government regulations, which classify paint as hazardous products that cannot be resold once opened or used. However, unopened paints are the easiest to return to Walmart and obtain a refund.
If you realize the paint is different from what you ordered or wanted and return it without opening it, you'll receive a full refund even if you don't have a purchase receipt. This is possible once Walmart can verify that the product was purchased from their store.
However, there's no guarantee that the store will accept paint even if it's unopened. Sometimes the decision lies with the store manager, who will use their best judgment and discretion to accept or decline the return request.
Furthermore, Walmart does not accept used paint. You won't get a refund if you return mixed paint, even if you have a receipt. The company cannot resell the paint once the quantity or contents have been altered.
For example, if the contents of spray paint or a primer have been tampered with, Walmart will not accept it as it is.
Circumstances under which you can return paint to Walmart include:
The spray paint can was damaged when it was delivered.
The spray paint can was defective when it left the store
You purchased the wrong item.
Walmart delivered mixed paint or a different item from what you ordered.
In addition, you cannot return mixed paint as Walmart doesn't accept paint that has been mixed. To qualify for a refund after returning the paint, ensure the product is in the same condition that you purchased it.
Walmart does not resell mixed paint as it is considered custom paint, where the changes, once made, are irreversible. However, if the mixing was done at the store and is not your mistake, Walmart can accept a return.
Finally, it's best to understand that you're responsible for the safe disposal of spray paint that you cannot return to Walmart. The paint, a hazardous material, should be properly disposed of per local regulations.
What is Walmart Paint Return Policy?
You can return paint products to Walmart within 90 days if the paint was improperly mixed at the store, if you purchased more than needed, or didn't like the color.
To improve your chances of getting a refund without issues, ensure you keep track of all manufacturer packaging and store receipts for up to three months after purchase.
The policy applies to all paint products purchased in Walmart stores across the U.S. or those bought online or from Marketplace sellers on Walmart. Walmart does not accept items bought from dealers or resellers.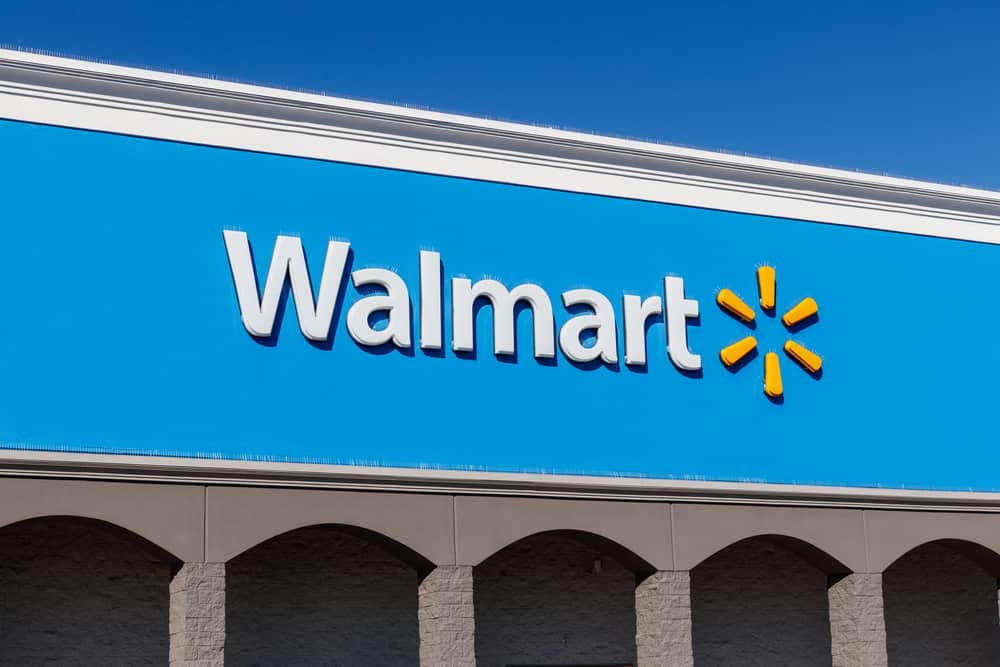 Online shopping must be done strictly via Walmart.com. You can also return paint items purchased at your local Walmart store. This should be done in person within the specified time window.
How Do You Return Paint to Walmart?
Returning paint to Walmart is simple and less daunting. All you have to do is return the paint to the Walmart store where you purchased it. You can mail or ship the product back if you bought it online. Below is what the process looks like:
Step 1: Get the Paint and Your Receipt
Before heading to Walmart:
Get the paint products you want to return.
Ensure they're not damaged or tampered with.
Get the physical receipt you were issued during the purchase. If you bought the item via Walmart Pay or used the Walmart app or website to make the order, you can easily track your purchase history and obtain a copy of the receipt.
In addition, ensure you have your original credit or debit card if you used one to make the purchase,
These requirements are necessary for you to obtain a refund.
Step 2: Visit the Walmart Customer Service Desk
Once you get to Walmart, head straight to the customer service desk near the main entrance.
Step 3: Explain Your Situation
Speak with a customer care representative at the customer desk and explain your situation. Tell them you're returning a paint product you purchased at the store but which you cannot use.
Provide reasons why you can't use the product and present your receipts. If all you want is a refund, the employee will verify your proof of purchase and determine your eligibility for a refund in line with the company refund policy.
If your circumstances qualify for one, they'll wrap up your case quickly. If you want an exchange for your paint, move to the next step.
Step 4: Get a Replacement
Once the customer has cleared you for a replacement, you'll be directed to the paint department to get new spray paint.
From there, you'll be directed to pick what you need, or if you need help, you can ask the attendant to guide you in finding the right product. Finally, head back to customer service and complete the exchange.
Why Would Walmart Deny The Return Of Pre-Mixed Paint?
Sometimes Walmart reserves the right to deny a paint return request, especially if the paint is not returned in its original packaging.
Walmart only accepts returned products with original receipts and packaging. Similarly, the return request will be denied if you don't have a receipt and the store cannot verify your purchase history.
In such instances, individual store managers can decide whether to accept a return that doesn't meet the policy requirements. It will be up to them to use their discretion and reach a conclusion.
When you get to the store, and your return request is rejected at the customer service desk, you should talk to the store manager and explain your reasons for failing to meet the required return criteria.
Can You Return Paint To Walmart Without A Receipt?
Yes. If you want to return spray paint to Walmart but can't trace your receipt, you can do so within 90 days if the product still has the original packaging.
Returns made without a receipt attract a refund if the paint cost less than $25. On the other hand, if the paint costs more than $25, you'll be refunded with a Walmart gift card or in-store credit.
I Successfully Returned Spray Paint to Walmart; Here is My Experience!
My name is Mark, I recently bought spray paint from Walmart for an outdoor DIY project. I purchased several spray cans I thought would be enough to complete the project. 
However, I only managed to complete ¾ of the project. I had about six pool chairs I needed to revamp and made the wrong judgment as to the number of aerosol cans required.
I had to go back to the store for more spray cans. However, the paint had a different shade when I resumed working on the project.
I switched to an extra can and realized the problem was the same. The new shade was different from that on the other chairs that I had spray painted earlier.
I took to Walmart the empty cans, the slightly used new cans, and others I had yet to open. I also took photos of my projects.
At first, they were not ready to accept a return because I had opened and used some of the paint slightly.
However, I showed them the photos of the different shades of the same paint and my receipts. Since I wanted more paint and not a refund, the attendants helped me get new spray paint we were sure would match my initial color shades.
I returned to my project, determined to get a refund the next time should the new paint disappoint me again. However, I learned to do a quantitative analysis of my future projects and buy enough paints to last the entire project.
What to Do With Old Paint If Walmart Does Not Return It?
Spray paint is among the products the federal government classifies as hazardous. Therefore, proper and safe disposal must be observed for both empty cans and unused paint. If you have excess paint that you can't return to Walmart, consider storing them safely for future projects. 
Alternatively, consider giving them to friends, family, or other painters you know. If the paint is damaged or unusable for whatever reason, it's your responsibility to dispose of them safely according to your local regulations.
The laws and regulations for the disposal of aerosol cans may vary from state to state, depending on where you are based.
For example, some states, like Iowa and California, have banned the disposal of paint products in landfills. Such states require paint to be disposed of at specialized facilities. 
Aerosol paint cans that fall short of the Universal Waste Regulations requirements must be disposed of as per EPA regulations. If you need help determining where the approved collection site for hazardous waste is located, contact your local government for assistance.
FAQS: Can You Return Spray Paint to Walmart?
What items cannot be returned at Walmart?
There are exceptions to what you can return to Walmart. These include paint products that have been damaged or mixed with other products, ultimately altering the original content.
Similarly, Walmart only accepts unopened paint or half-used paint products with the original packaging. The company cannot resell mixed paint as it is considered custom paint.
In the same breath, the company reserves the right to deny the return of damaged products if the mistake was yours.
Can you return open spray paint?
Yes, you can return opened spray paint but you cannot return mixed paint. Suppose you purchased the paint from Walmart, and upon getting home, you opened it and realized it's not what you wanted or there's something wrong with it.
In that case, you can return it to Walmart and explain the situation to the customer service personnel. You can either receive a refund or a replacement.
Can I return spray paint to Home Depot?
Yes. Home Depot does allow customers to return paint they deem unusable for various reasons. Home Depot's paint refund policy states you have up to 30 days to return your interior or exterior paint to the store.
You're required to bring the original purchase receipt of the Home Depot paint, and the company will replace your paint with a suitable option. They also accept both opened and unopened paint under varying circumstances.
Can I take spray paint back to Lowes?
Yes. If you're not satisfied with your spray paint you bought from Lowe's, you can return it to any Lowe's store in the United States. You're, however, required to return the paint in perfect condition and inside the main packaging. Lowe's requires a valid receipt issued at the time of purchase, and all returns should be done within 30 days.
Bottom Line: Can You Return Spray Paint to Walmart
As we have seen, you can return spray paint to Walmart under different circumstances and for various reasons. The company has a flexible, customer-centric refund and return policy that accommodates different scenarios that may require a refund or replacement.
On your part, you should ensure that your situation meets the refund policy, such as ensuring that the paint is not damaged or tampered with and has its original packaging and receipt.
It's also possible to return paint without a receipt so long as the proof of purchase can be verified. While a store manager may use discretion to determine if you qualify for a refund, it's good to meet the return criteria.